Encouraging lifelong discipleship of Jesus Christ in an educational environment
Matamata Christian School exists to partner with, help and support parents in the education of their children
Christian education is about developing well educated, highly motivated, disciples of Jesus Christ. For all associated with the school, from a faithfully serving School Board and PCE Proprietor Board, through dedicated and hard working staff to parents and caregivers, this is our goal.
A past parent of the school summarised their gratitude in a testimonial ..... Our children developed a strong work ethic which has stayed with them, a sound balanced knowledge of the Bible and love for learning that we could never have imagined. For us Matamata Christian School has been a blessing many times over. (Scroll down for more testimonials)
Our prayer is that we can be a blessing to you and your family also. For whatever purpose you have visited our web site. we pray that you will find what you are looking for.
May 30, 2023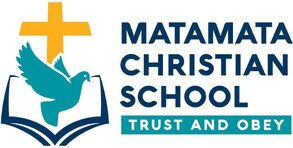 A long time dream of many who have been involved with the growth of Matamata Christian School has been the addition of a middle school to accommodate years 9 and 10 students. There has been a recent increase in interest in the matter and so the Proprietor Board has decided to investigate this ...
read more
OPEN INVITATION
This is an open invitation to parents and students to see for yourselves what makes our school so special.
Experience our classes Explore our beautiful grounds Engage in our Christian environment
Call 07 888 5444 to make an appointment or just drop in to the school office
Testimonials
March 2023 - R G
I like Matamata Christian School because my son learned a lot more, especially about God. Before he was a shy boy but his confidence was boosted, and the students and teachers are so friendly.
March 2023 - J O
Matamata Christian School is a great little school with awesome values. The Principal and teachers are great and problems get sorted. My children were very happy there and if it was not for travelling they would still be at MCS.