June 11, 2018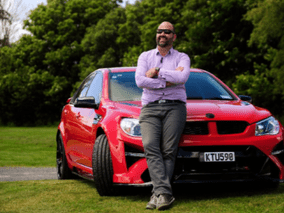 Thank you to everyone who was a part of our recent Friends and Founders Day. We hope you had a brilliant night and really enjoyed our guest speaker, Shaun Brooker. Shaun's message seems to have been really enjoyed by all so I have included in this edition an excerpt from his message, The...
read more
TOWER ROAD CHRISTIAN PRESCHOOL
Encouraging lifelong discipleship of Jesus Christ in an educational environment
Matamata Christian School exists to partner with, help and support parents in the education of their children.

Christian education is about developing well educated, highly motivated, disciples of Jesus Christ. For all associated with the school, from a faithfully serving Board of Trustees and MCS Association Executive, through dedicated and hard working staff to parents and caregivers, this is our goal.

A past parent of the school summarised their gratitude in a testimonial ..... Our children developed a strong work ethic which has stayed with them, a sound balanced knowledge of the Bible and love for learning that we could never have imagined. For us Matamata Christian School has been a blessing many times over.

Our prayer is that we can be a blessing to you and your family also. For whatever purpose you have visited our web site. we pray that you will find what you are looking for.
No, we are not changing the name of Matamata Christian School
But the name of the Matamata Christian School Association Incorporated has been changed to PERIA CHRISTIAN EDUCATION INCORPORATED. Click here for more information.
OPEN INVITATION
This is an open invitation to parents and students to see for yourselves what makes our school so special.
Experience our classes Explore our beautiful grounds Engage in our Christian environment

Call 07 888 5444 to make an appointment or just drop in to the school office
ERO decision for 4 to 5 year review confirms Matamata Christian School amongst top 15% of New Zealand Schools